Novels
Kelly & Umber series
No Good Deed
Hell Hath No Fury
The Devil You Know
–
All Prophets Are Liars series
Witness
---
No Good Deed
Kelly & Umber : Book 1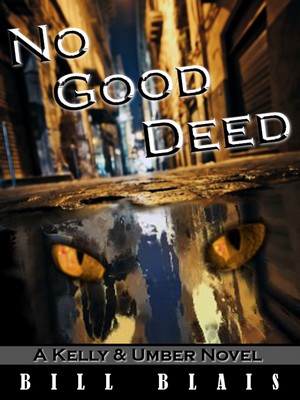 "Kelly has become one of my new favorite heroines!"
– Open Book Society
"We get a good dose of delicious intrigue and mystery […] And of course, she also learns to shoot people. Win all around. . . Highly recommended to anyone looking to switch up their usual Urban Fantasy line-up."
– The Canary
" . . . no other novel like this out there, and it's easy to see that when you start reading . . . Watch out for Bill Blais everyone"
– XO Reads
". . . a powerful story of demons without and those within the human psyche […] highly recommended"
– The Midwest Book Review
"What can I say? Kelly is awesome!!"
– LovLivLifeReviews
Kelly McGinnis has spent her adult life trying to do the right thing, but as a newly down-sized mother of twins and the wife of a man living with Muscular Sclerosis, she also knows that trying isn't always enough.
After a real-life demon attack, Kelly McGinnis joins a secret group of demon hunters, but the work begins to undermine her sense of right and wrong as she struggles to maintain a 'normal' life with her husband and children.
Then she meets Umber, a compelling incubus with an unexpectedly human story, who reveals a truth far stranger and more terrifying than she imagined.
Get it now : Amazon · Smashwords · Nook · Apple
---
Hell Hath No Fury
Kelly & Umber : Book 2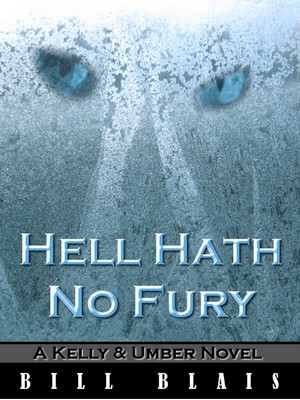 ". . . an enjoyable series, with interesting and well-developed characters"
– Now Is Gone
After the horrific events under the streets of New York City, Kelly McGinnis quit the team of demon hunters who had recruited her and did everything she could to put the experience behind her.
Six months later, life is nearly normal, but Kelly is about to discover what happens if you stop hunting demons.
They start hunting you.
Get it now : Amazon · Smashwords · Nook · Apple
---
The Devil You Know
Kelly & Umber : Book 3
(coming soon)
---
Witness
All Prophets are Liars : Book 1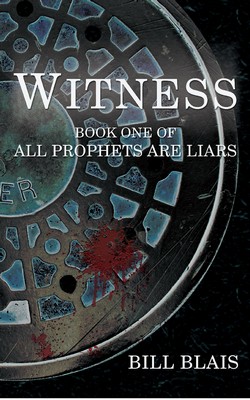 "reworks the usual fantasy tropes into a sharp, funny culture clash…a promising new series."
– Kirkus Discoveries
"Heroic stories aren't supposed to be like this. And that's the crux, and the very wonderful thing, about this book."
– BookFetish
"…exciting, original, and witty writing"
– The Midwest Book Review
Rick and Stephen have nothing in common except Sarah, but when Stephen tries to scare Rick away, he accidentally kills the prophesied hero of another world, throwing both men headlong into a land of magic, treachery, wonder and death.
Hunted on all sides, the two unlikely companions are soon at odds as one chooses to abandon the life he left behind and the other seeks to return.
Get it now : Amazon · Smashwords · Nook · Apple